Pine Dunes was built on the premise of being the best true golfing experience in Texas. Carved from an exceptional piece of land, the course has an exceptional layout with no trick holes, no forced carries, and water that rarely comes into play. It provides a traditional round of golf on a course designed for ANY level of player.
Despite never having played golf, Pine Dunes owner Jodi Lutz had a vision of building a championship golf course resort among the scenic East Texas pines. Her vision became reality in 2001, quickly putting the sleepy town of Frankston, TX 'center stage' in the national spotlight.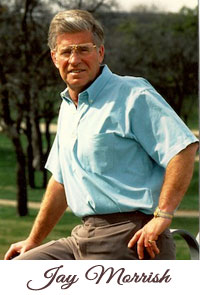 Looking for an investment opportunity in 1994, Jodi initially found Pine Dunes as a 9 Hole golf course with surrounding land areas (including an 88-acre lake) in East Texas. Having grown up in Northern Minnesota, the piney woods of East Texas quickly reminded Jodi of her early childhood. Three years later, a chance meeting took place between Jodi and PGA Tour Professional David Frost. David insisted on viewing the property, soon after realizing what a diamond in the rough the property was, and how the course could easily become an 18 Hole championship course similar to the likes of Pine Valley and Augusta National. David introduced Jodi to nationally recognized golf course architect, Jay Morrish, who quickly agreed and started to conceptualize his vision for the future of the property.
In late 1999, Jay and his son Carter went to work on developing a championship-caliber course many consider their best work to date. Both Jodi and Jay were fully committed to spare no expense when it came to creating this masterpiece. They realized the course needed to be something very special in order to bring players from miles away for a round of golf.
Simply relying on word of mouth advertising, Jodi's "little project" soon became a popular stop for national golf writers, and has since been nationally ranked on many lists such as "Best Places to Play in America" from Golf Digest, and as the #1 ranked course in Texas by GolfWeek Magazine. Future development of the Pine Dunes Resort & Golf Club is far from complete, with scheduled enhancements for the Clubhouse and additional amenities in the works. Pine Dunes is already considered one of the top golf destinations in Texas, and the goal is to ensure it's considered a 'must play' on the bucket list of golfers everywhere.